Learn Bollywood dance with Gayathri
Bollywood Dance Classes
In Foster City and Mountain View
Nobody cares if you can't dance well. Just get up and dance. Great dancers are great because of their passion ― Martha Graham
To learn Bollywood Dance, Netra is all you need other than your passion
Adults Classes
There is nothing impossible to him who will try !!! Our dance classes are a great form of exercise and relaxation. Loose weight while learning techniques, style and grace of Bollywood dance.
Monday
8:00pm – 9:00pm
Wednesday
8:30pm – 9:30pm
Kids Classes
We give personal attention to each student. We focus on building the child's flexibility, coordination and more importantly confidence along with grace and style.
Sunday
5:50pm – 6:50pm
Toddler Classes
An exciting way for kids to Improve flexibility, balance, stamina, coordination and develop cultural awareness !
Sundays
5:00pm – 5:50pm
We also take custom classes to train for functions, sangeeth, wedding. Contact us for timings and rates
Throw new, exciting, ultimate fun birthday parties for your husband, wife, kids, parents, friends with Netra Bollywood. Call for price and more info.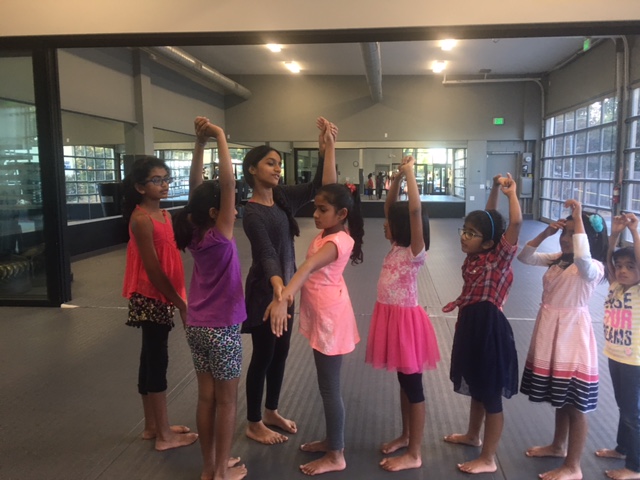 Take a break from your daily stresses and treat yourself to a relaxing dance session
In Netra, Bollywood dance is mixed with semi-classical, western dances, fitness and folk. Folk dances will be choreographed to folk songs and semi-classical music. Evolving from a fusion of Classical (Kuchipudi, Bharatnatyam, Odissi, Kathak), Folk (Bhangra, Bihu, Garba, Lavani, Lambadi, Rajasthani), folk dances create a visual extravaganza.
Netra Center for Arts Won the YELP 2016 award for Excellence